The Sudanese paramilitary organisation "Rapid Support Force" (RSF) and the government's Sudanese Armed Forces (SAF) have been engaged in fierce conflict since April 15, 2023. The clashes have erupted from the capital, Khartoum, to other parts of the country. The gunfire, airstrikes, and explosions are heard endlessly, and it turns into a long-term conflict already. As of 22 June, the United Nations recorded that at least 1,081 people were killed and more than 11,714 were injured. As the conflict grinds on, the actual number of casualties is expected to be even higher. The volatile situation has already taken a devastating toll on the citizens, displacing about 2.5 million people, including more than 450,000 children. In order to escape from the battle, about 520,000 people embarked on a difficult journey and fled to neighbouring countries such as Egypt, Ethiopia, Chad, and South Sudan. They are currently suffering not only from water and food shortages but also power outages, assistance from you is urgently needed.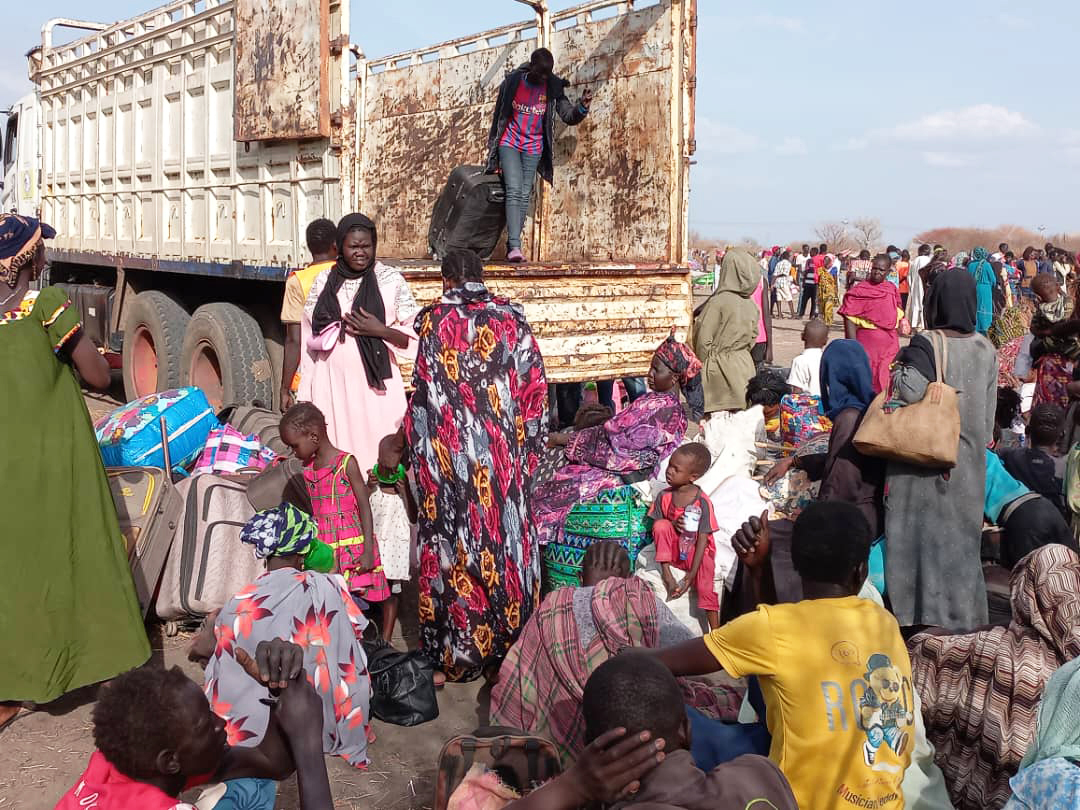 Plan International is working closely with local partners to provide immediate help to refugee children and families who are in Sudan and fled to neighbouring countries (including Chad, Central African Republic, South Sudan, Egypt and Ethiopia).
Since the number of refugees is large, more resources are needed to help more families overcome the dire situations. You are invited to make a donation, so the affected children and their families can receive the aid as soon as possible. Please lend them a helping hand!

A donation of HK$500 can provide 5 safe water kits (including water purifying tablets, Oral Rehydration Salt, buckets and cups) for water consumption and maintaining personal hygiene


A donation of HK$1,500 can provide food to 13 families for 1 week


A donation of HK$3,000 can provide hygiene kits for 5 families (including nappies, sanitary cloths, bathing soaps, laundry soaps, water purifying tablets, plastic buckets, sandals for adult & child, shovels for safe excreta disposal, etc.)


A donation of HK$5,000 can provide 1-week food and safe water kits for 25 families (including water purifying tablets, Oral Rehydration Salt, buckets and cups)


Other Donation Methods:
Bank Transfer*
Please make a direct deposit into HSBC account #640-068318-838.


Crossed Cheque*
Please make a cheque payable to "Plan International Hong Kong Limited"


Cash Donation via Circle K, VanGO or U Select*
Please visit any Circle K or VanGO in Hong Kong and present the barcode to make a cash donation*. (Each transaction cannot exceed HK$5,000.)


*Please send the original bank receipt/ crossed cheque/ Circle K or VanGO original receipt/ a screenshot of the mobile donation transaction details together with your name, telephone number and email address to Plan International Hong Kong by mail or email. Please mark "Sudan Crisis Appeal - 24UNID001-SCA". (Email: [email protected] Address: 21/F, 9 Chong Yip Street, Kwun Tong, Hong Kong)

PayMe Donation
Please scan the QR code below to donate and enter your information (English name, telephone number and email address) and state "Sudan Crisis Appeal - 24UNID001-SCA" in PayMe message box.



Allocation of donations
Plan International will allocate donations for designated projects in accordance with the donor's intent. However, when the designated project is fully funded, additional donations will be used where needed most for more efficient use of resources without prior notice.