Since the start of the Russian invasion of Ukraine and the beginning of military attacks on cities and towns using weapons such as missiles on 24 February, the United Nations has recorded 1,663 civilian casualties (as of 12 March), in which 596 people were killed, including 43 children; and 1,067 people were injured, including 57 children, mostly caused by shelling and airstrikes. The actual toll is estimated to be much higher.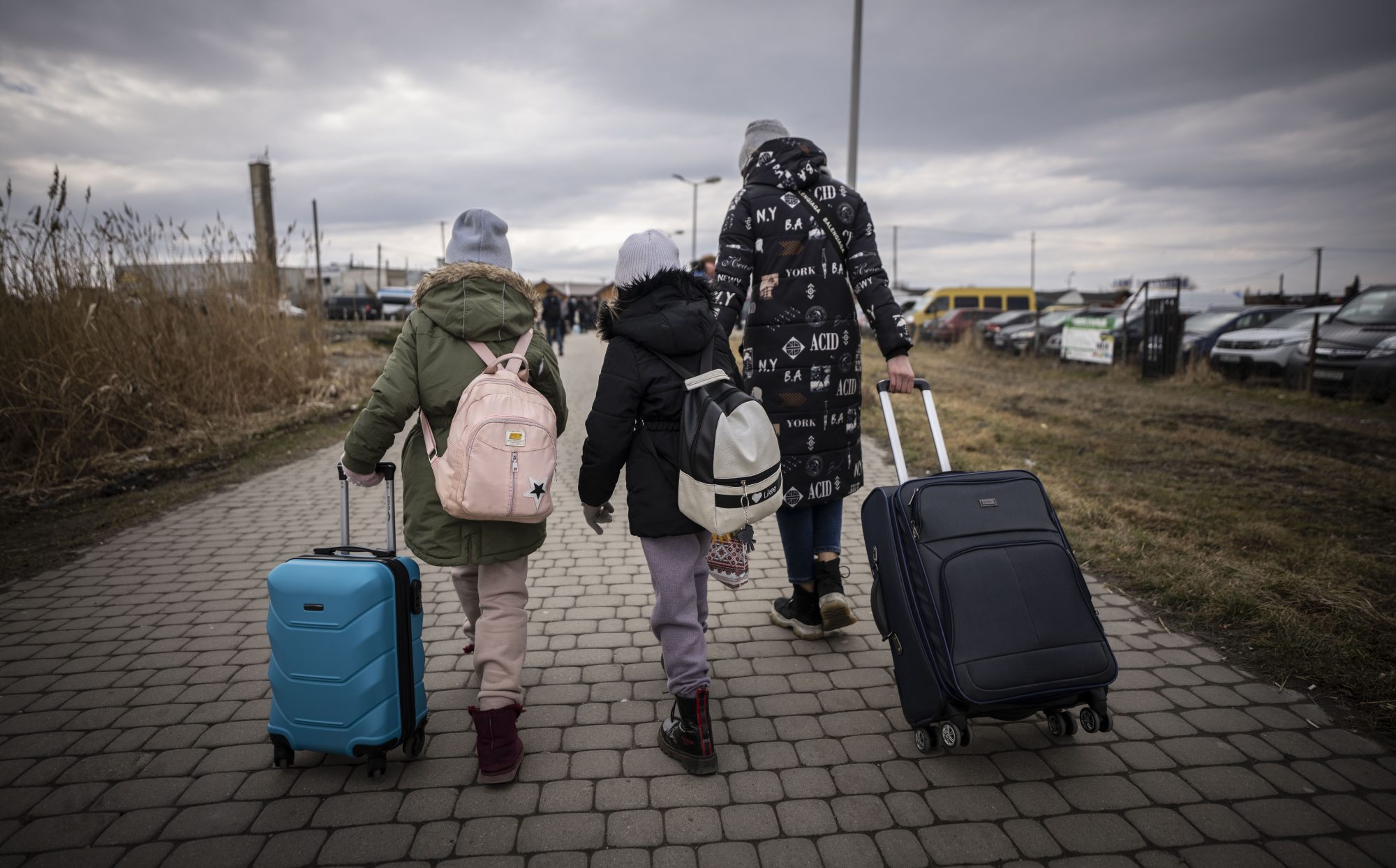 Photo by: Michael Kappeler/picture-alliance/dpa/AP Images
Many children have heard or witness the shelling when they flee, some even experienced their homes being destroyed, and there are children who were forced to part ways with their closest family members, leaving them in fear and distress. These situations all have long term psychological damages on children.
Plan International is working closely with local partners to provide immediate help to the refugee children and their families who fled to neighbouring countries including Poland, Romania, Moldova etc., Our work including providing psychological assistance, child protection, anti-gender-based violence support and education to the children and their families.
You are invited to make a donation, so refugee children and their families can receive the aid as soon as possible. Please lend them a helping hand!

A donation of HK$500 can provide refugee children with psychological assistance to cope with their traumas


A donation of HK$1,500 can provide safe space to refugee children to play and learn and ensure their rights are protected


A donation of HK$2,000 can provide refugee children with psychological assistance and a safe space to play and learn


Allocation of donations
Plan International will allocate donations for designated projects in accordance with the donor's intent. However, when the designated project is fully funded, additional donations will be used where needed most for more efficient use of resources without prior notice.