A key identity document, a birth certificate is the fundamental piece of paper that authenticates nationality, place of birth, parents and age. It is the one document from which all other civil rights and the ability to progress through life are derived.
For those of us who are fortunate to have this basic document, it is hard to imagine the difficulties that its absence can create. Around 2.9 million children under the age of 5 are invisible because their births have not been registered, which is 39 times the population of Hong Kong!
Due to poverty, long travelling distance to registration centers and lack of awareness among parents, etc, many children fail to obtain birth certificates and may not be able to:
Enroll in school and take exams
Access free or emergency health care
Apply for a passport, bank account, marriage certificate or mobile phone
Work legally
Access legal protection in courts of law
Claim rights of inheritance
Vote
Without proof of identity and age, children may be subject to:
Child trafficking
Child labour
Sexual exploitation
Child marriage
Early recruitment into the armed forces
Illegal detention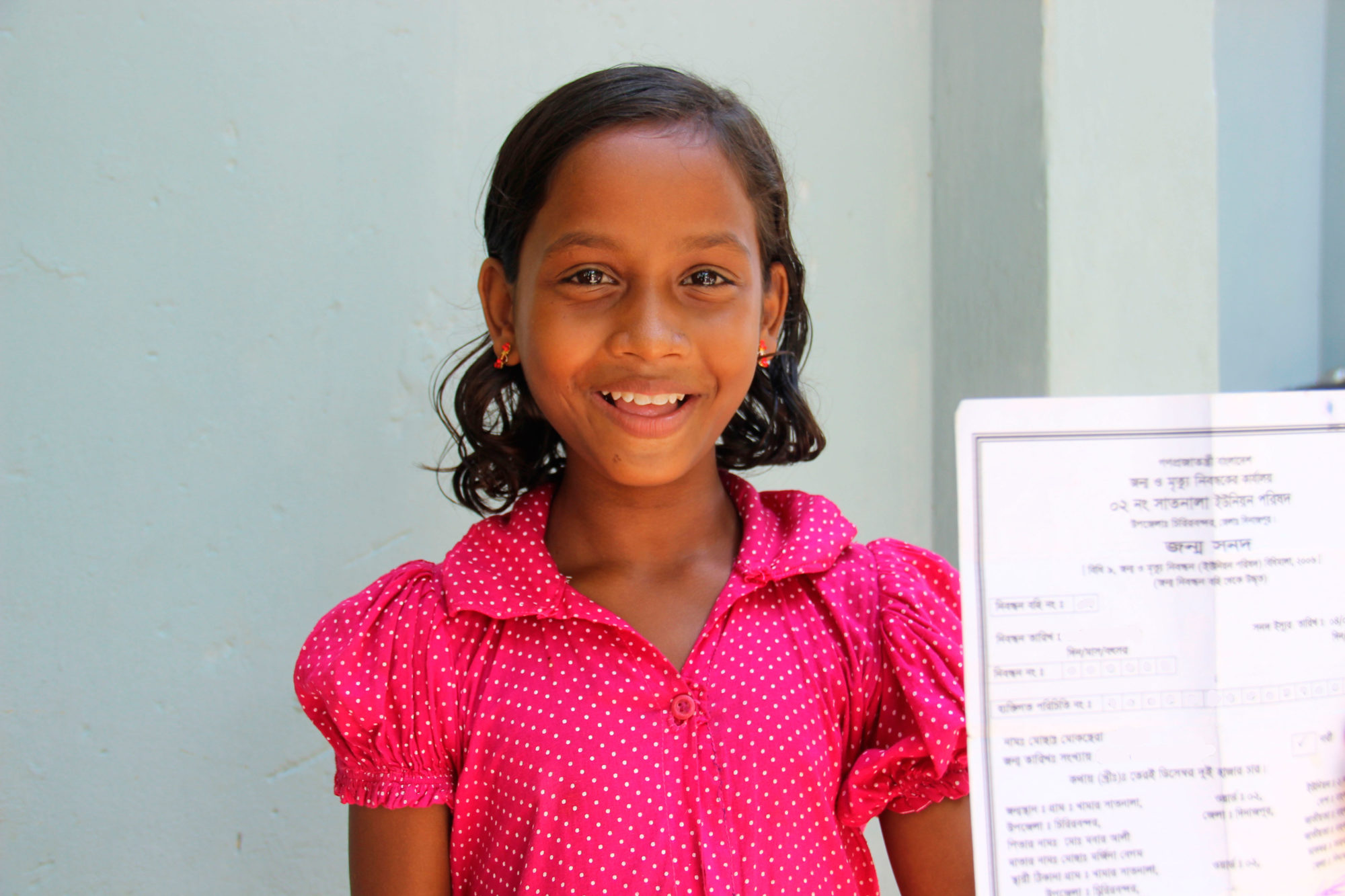 Since 2005, Plan International started "Count Every Child" project in 36 countries and has helped more than 40 million children to get a birth certificate. Through Plan International's advocacy, relevant policies and regulations are formulated in 10 countries, including Malawi, Uganda and Bangladesh, 153 million children are benefited. We will continue to work hand in hand with the government, organizations, and communities, so that every "invisible" child will "reappear"!
With donation of HK$100, you can help provide a child with a birth certificate, so he/ she can obtain essential human rights. Birth registration can also counteract child marriage, safeguard the girls' rights. Let's make every child visible and advocate children's rights together!
Allocation of donations
Plan International will allocate donations for designated projects in accordance with the donor's intent. However, when the designated project is fully funded, additional donations will be used where needed most for more efficient use of resources without prior notice.