BANGLADESH SLUM STORIES
BATHING IN FEAR AND ENDANGER GIRL'S LIVES
"In the past, when girls encountered injustice, they were afraid and kept their voices silent. Now they are brave; they dare to defend themselves because they know it is their right to do so." Marin shared.



Marin is a 19-year-old girl who lives in the Dhaplur slum. One of the biggest bathing spaces in her locality is located next to a dusty construction site, and everyone can easily spy on the girls, even filming and taking photos. Marin shared that her neighbour was secretly filmed by a construction worker while she was taking a bath, and he even blackmailed and threatened her to upload the video onto the Internet. Fortunately, the girl fought back bravely and reported the case to the police.




All ages and genders have to take showers in the common areas
| Kanie with Marin (middle) and Plan Bangladesh staff | Marin once learned about children's rights and girls' rights through Plan International's projects. Realising her rights, she shared knowledge about menstruation on local radio, hoping to eliminate traditional prejudices and gradually remove the stigma of menstruation. |
| --- | --- |
HOW YOUR GIFT HELP GIRLS IN BANGLADESH
Details of the project are as follows:
Plan International aims to build 10 safe bathing spaces in urban slum areas (cost around HK$23,000 each), and the total fundraising target is around HK$230,000.
Girls Fund Monthly Donation
By donating $4 a day
: you can support Plan International to develop a safe environment for girls in Bangladesh and other developing countries and let them be free from other forms of violence and threats.
Year of Rabbit – Sending girls a "red packet" (one-off donation)
Donate HK$100/HK$300/HK$600/*Custom Amount
: you can help build safe bathing spaces for girls.
*You may donate HK$23,000 Custom Amount to help build a new safe bathing space. Your name will be recognized on the facility to acknowledge the generous contribution.
PayMe (one-off donation)
Please scan the QR code, enter your information (Donor ID (if any), English full name, telephone number and email address) and state the project name as
"23DMID005"
in PayMe message box. Please send a screenshot of the transaction details to Plan International Hong Kong.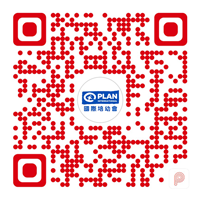 Cash Donation via Circle K/VanGO/U Select stores (one-off donation)
Please bring along the barcode to any Circle K, VanGO or U Select stores in Hong Kong to make a cash donation*, and send us the original copy of the transaction record together with this form.
* Upper limit per transaction is HK$5,000.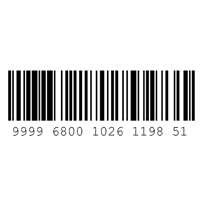 Allocation of donations
Plan International will allocate donations for designated projects in accordance with the donor's intent. However, when the designated project is fully funded, additional donations will be used where needed most for more efficient use of resources without prior notice.