*From now to 31st December 2023, a welcome gift pack from sponsors (Total value more than HK$1,200) will be offered to new donor who supports "Kids Sponsor Kids" Child Sponsorship (HK$240/month). (Click here to learn more)
Through the participation of Plan International Hong Kong's "Kids Sponsor Kids" Child Sponsorship, you and your child will help children in developing countries live a proper childhood. Meanwhile, your own children will experience the joy of sharing love and compassion with underprivileged children, which can be considered as a kind of parenting education.
Sponsoring needy children in the name of your own children can help children in developing countries live a better life. Your children will have a wonderful experience of being a sponsor. Furthermore, moral education can be facilitated. Through the letters received, your children will understand more the daily life of the sponsored child, and be inspired to care about their community and help others without expectation of rewards. Appropriate moral values can also be developed.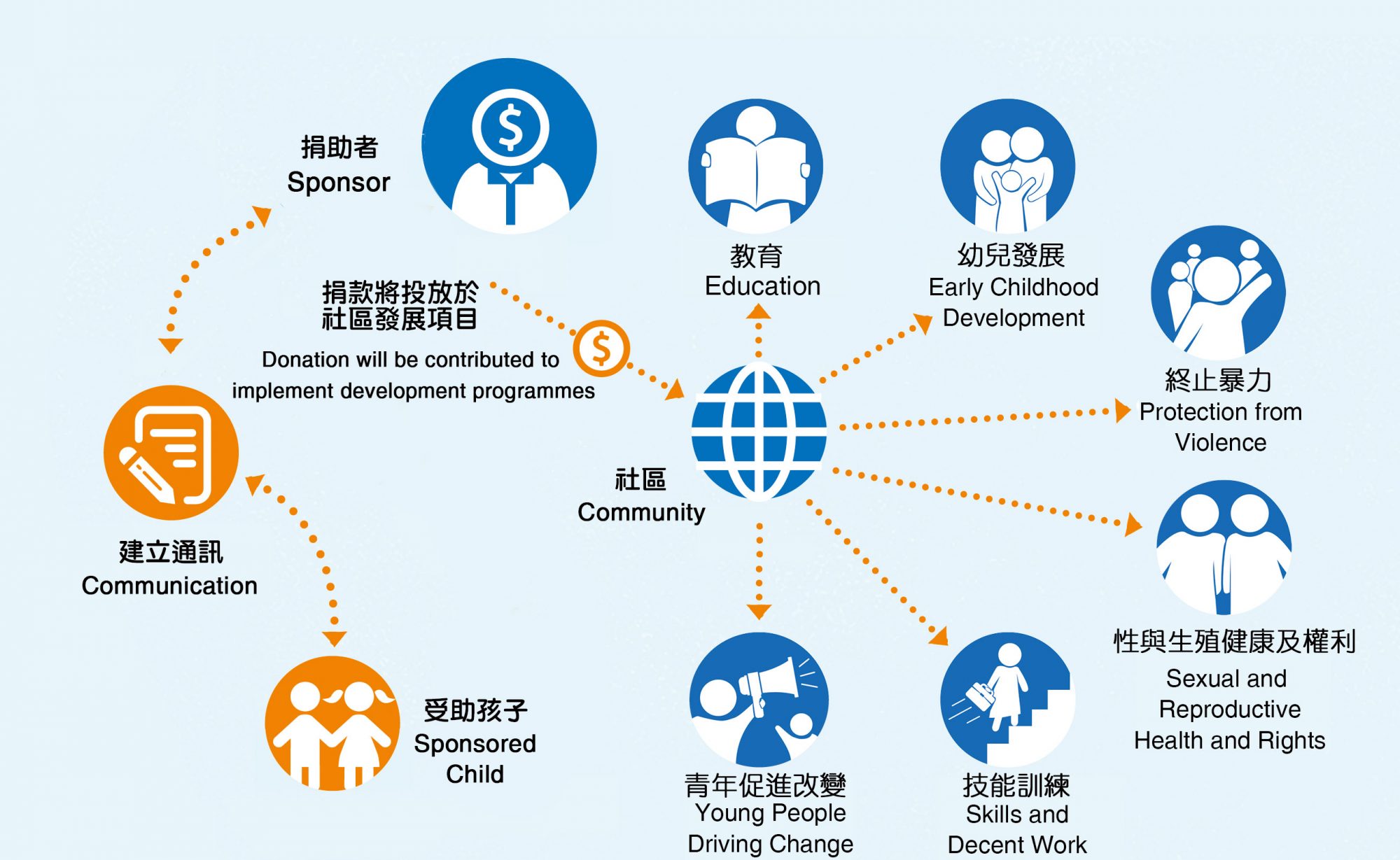 Register "Kids Sponsor Kids" Child Sponsorship now! Donate just HK$8 a day (monthly donation of HK$240).
*For monthly donation, first credit card transaction will be made immediately, subsequent transactions will be processed on or around the 15th of each month (starting from next month). Validity continues after the expiry date of the credit card until further notice.
*If you choose to be monthly donor, please be noted that the donation will be automatically deducted from your credit card every month.
By signing up Child Sponsorship Programme through this webpage, you signify that you have read and agreed to be bound by Plan International's "Global Safeguarding Policy". If you have any queries, please contact our Supporter Services Department at (852) 3405 5305 or email at [email protected]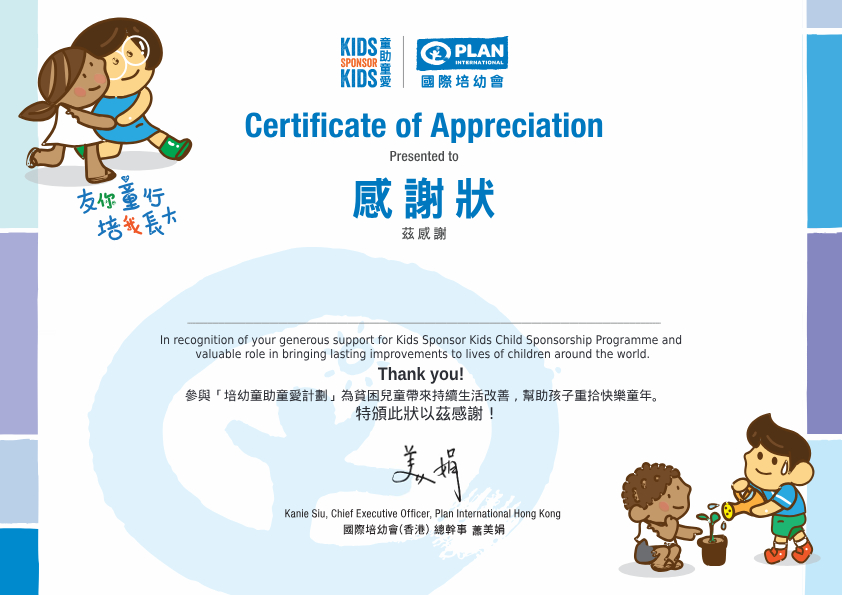 Sponsors will receive the Child Sponsorship manual, as well as the "Kids Sponsor Kids" Child Sponsorship certificate as encouragement.